How can I choose a certified midwife?
Choosing a midwife is just like selecting any other healthcare professional: you should be prepared to set aside time to do some research and interview potential candidates.  Remember:  midwives are people too.   Some will be outgoing and bubbly, while others will be more reserved.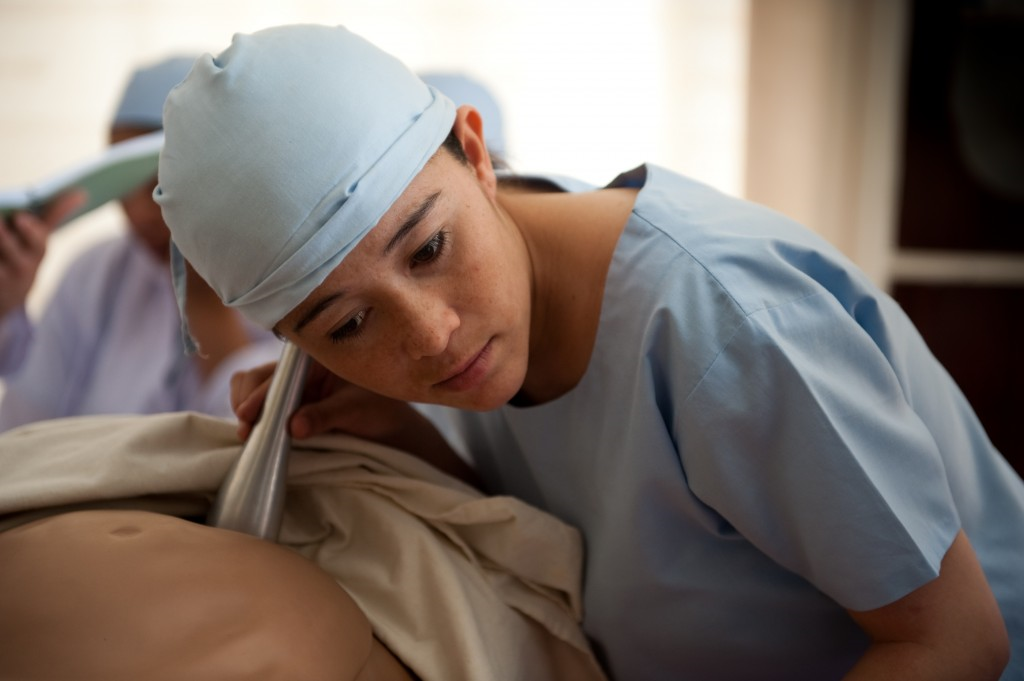 In addition to their varying personalities, midwives can obtain a variety of certifications in their field.  While some midwives learned their trade through self-study and apprenticeship (which is the traditional route) others may have one of several certifications.  If you're thinking of hiring a midwife, it's best to understand the difference between different midwifery courses.
Certified Nurse-Midwife
A CNM refers to an individual who obtained her or his certification after attending nursing school.  He or she is both a licensed nurse and a midwife.  While some women prefer this additional medical expertise, others feel that CNMs may be more likely to recommend unnecessary medical interventions, especially during labor and delivery.  In addition, CNMs may not have experience outside of a hospital setting.
Certified Midwife
A CM takes the same exam as a CNM, yet did not attend nursing school.  This individual may have studied at a private midwifery school prior to taking the exam.     According to the American Midwifery Certification Board (AMCB), all 50 states recognize the CNM and CM certifications.
Certified Professional Midwife
CPMs are accredited by another midwife organization entitled the North American Registry of Midwives.  According to their website, "The CPM is the only midwifery credential that requires knowledge about and experience in out-of-hospital settings."  This means that if you're considering a home birth, CPMs may be your best bet.
Before selecting a midwife, you'll need to decide if the additional background in nursing is important to you.  If not, you'll have a wider range of midwives to select from.  When selecting a midwife, you should consider many factors including the following:
Recertification (if appropriate)
Years of experience
Percentage of natural vs. assisted births
Percentage of C-sections
Recommendations of previous clients
Birthing philosophy
Prenatal Care
Postnatal Care
Additional areas of expertise such as massage, labor hypnosis, and alternative medicine
Payment procedures
Personality
As with any healthcare professional, you should set up several interviews.  Don't be afraid to ask questions—now is the opportunity to find the perfect piece to your pregnancy puzzle!  If you're interested in hypnobirthing or giving birth in a squatting position, ask your potential midwife about her experience with your ideal birth scenario.  It's also a good practice to ask your candidate pool about difficult births and how they responded to them.
More and more women are choosing midwifes over OBs for a variety of reasons.  Midwives tend to provide more personal care that is naturally focused.  As a group, midwives have higher rates of natural, uncomplicated births than OBs.  If you're interested in giving birth at home, at a birthing center, or in water, a midwife will be your best option.  The right fit for your family is out there: you just need to find her.